ICBDA Convention 46 —
Tulsa, OK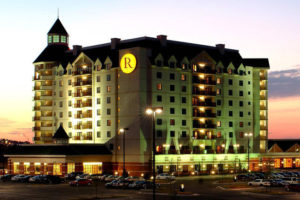 July 6 – 9, 2022

Register online by Credit Card or PayPal — or mail Flyer
Not a member click here to join.
Renaissance Hotel Tulsa, OK
Hi everyone,
It is time to start planning for ICBDA 46 in Tulsa, Oklahoma. Many dancers are very excited about Tulsa having the honor of hosting Roundalab preceding ICBDA 46. Roundalab will be June 28 – July 2, 2022  with ICBDA following July 6 -9, 2022. They are in the same facility and back to back for the second time. Try to attend both conventions for the best education, fun and dancing to be had in 2022.
If you have never been to Tulsa, we would suggest you go to the Tulsa Convention & Visitors website to find the specific attractions that will interest you. Tulsa has many attractions including numerous casinos, fine dining, hiking and water sports. The Gathering Place is 100 acre park along the Arkansas River with biking and roller skating trails, sand pit volleyball, running paths and outdoor concerts. Tulsa, also, has a great zoo and aquarium.
Downtown Tulsa has the Guthrie Green which has outdoor concerts, a splash pad and many open-air events. The BOK Center, downtown, is rated as one of the top 10 arenas in the United States hosting concerts and special events like "Dancing With The Stars". If you are an architecture guru, there are many different types of architecture to see and enjoy as you drive or walk around the downtown area.
Some of the casinos provide shuttle services from the hotel to their establishments. Once you are at the hotel, if you have a car, parking is free. However, a car is not needed because restaurants and shopping are within walking distance RV's are allowed to dry dock at the hotel for no fee. There will be more information later for the RV parks with hook ups.
If you are hungry, the hotel has 2 restaurants with 15 more within walking distance. Some of the better known restaurants are Cheddars, Chipotle, Chick Fil-A, Abuelos, Fish Daddy's and the Texas Roadhouse Steak House. Too tired from dancing to walk, Panera Bread delivers. There should be something to fit everyone's taste buds.
Shopping, if you have forgotten something, Super Target is within 500 feet with a Walmart a half mile away. In addition, there are two shopping strips with a Kohl's, Dress Barn and several other stores.
We will have three halls, with our wooden flooring sitting on carpet, to give us the great dance experience we have come to expect. Many instructors have said they will be attending, so we will have a great teaching staff. The committee is already at work. Come share the excitement and join us for ICBDA 46 and Roundalab.
Attention all Tulsa Convention Attendees!
Be aware that even though your hotel information may say that you will have a parking charge, parking at the hotel will be free for all registered convention guests.
Keep Smiling and Dancing,
Linda and Paul Robinson                   Joe and Debbie Krivan
ICBDA 46 Convention Chair             ICBDA 46 Co-Chair
To Register for the Convention:
Mail the registration form and check made out to "ICBDA" to our Registration Chairman:
Jerry and Louise Engelking
1751 County Rd CC
Muleshoe, TX 79347-9362